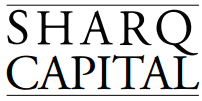 Sharq Capital is a private holding company founded in Kuwait in 2007 as a platform to own and grow privately-held companies regionally and internationally. With its headquarters in Kuwait, and its roots going back 60 years, the group operates throughout the Middle East, North Africa and the US with active companies in Kuwait, Saudi Arabia, UAE, Oman, Egypt, and Washington DC.
Over the last 15 years, Sharq Capital has utilized the shareholders' expertise in starting greenfield businesses, implementing local and international mergers and acquisitions, and exiting businesses using trade sales and the public markets. This has lead to expansion into new fields and dynamic growth in the scale of business activities.
The group's diversified portfolio of interests includes pioneering ventures in several industries including banking, government contracting, software and information technology, communication and internet service providing, hardware and electronics distribution, medical equipment manufacturing and distribution, and education.
Given the shareholders' vast experience, Sharq Capital is considered the partner of choice for international companies looking for a trusted partner to provide essential access to the region.